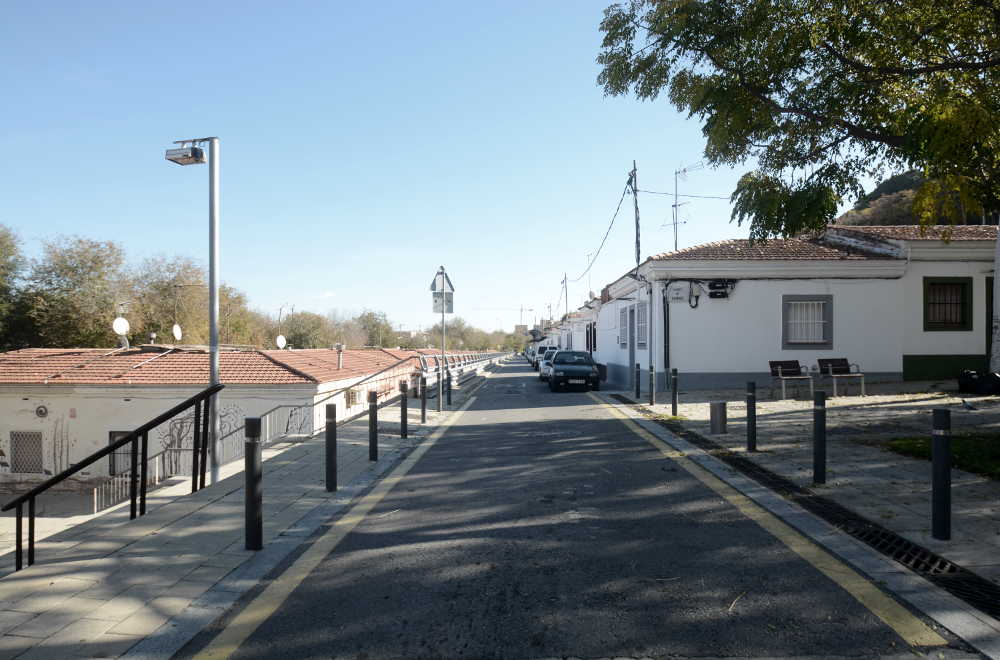 Blower door test in Can Peguera
As we published in previously news, currently, we are carrying out the metabolic test of Can Peguera neighbourhood, to suggest restoration actions in the future.
We carried out, jointly with Airtest company, a blower door test, this is an analysis that measures the amount of air infiltrations in a housing and, bring us important information about housing structural quality. In Can Peguera neighbourhood case, we are carrying out tests in three representative houses.
From the obtained results in the diagnosis work it can be determined the housing state and the relevance improvements in energy efficiency to be proposed.
Example of under pressure test in Can Peguera neighbourhood.